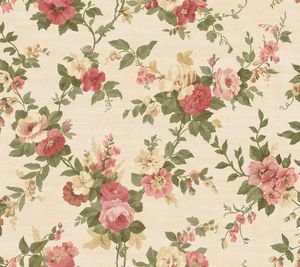 Bio
Kristina Emmott is best known as willolux, a Vancouver-based indie-folk-pop musician whose tuneful, poetic work is rich with as much poignant depth as pop levity. Her music has been described as ethereal, poignant, honest, and charming.  A synthesis of 70's folk and modern bedroom pop, her introspective, whimsical songs recall the melodic, youthful-yet-grown up brand of pop music from musicians such as Regina Spektor, Neko Case, Elliott Smith,  The Sundays, and Aimee Mann.
In the summer of 2017, willolux released her debut album, "Thread & Tape", produced by Jonathan Anderson (Aidan Knight, Said The Whale, Andy Shauf). The album received rave reviews from bloggers and critics around the world, praising Emmott's "uncommon knack for a well-arranged song "(Grayowl Point), "terrific songwriting", and "sublime vocals" (The Revue). Since the release of her debut album, willolux has released her sophomore album, "ARMOUR". Its debut single, "The Only Way Out Is Through", produced by Daniel Klenner (Dear Rouge, Hey Ocean!) was recently praised as "the latest in a series of stunning sonic pictures" (Modern Music Maker).  Follow-up single, The Gift, received similar praise. 
Emmott's first memories of putting words to music began around the age of 8, but she didn't fully immerse herself in songwriting until she was a teenager. A precocious child, she dove into rock 'n roll from an early age due to her musician father's influence. "I have very early, vivid sonic memories of exotic birds suddenly chirping in the living room, and I knew that my dad had just put on another Pink Floyd record… I remember being in an awe-struck daze, watching the vinyl spin, taking it all in." 
In 2018, willolux performed as the supporting act for Nashville's indie rising-star Liza Anne, as well as the supporting act for Nettwerk record's dream-pop artist Jon Bryant, Brooklyn's Tor Miller, and Toronto's New Romantics. In March 2019, willolux performed at the legendary Bowery Electric in New York City. 
 2022 saw the release of her latest single, "chalice", a meditation on post-partum, motherhood, and handling life's curveballs. 
"I made "Thread & Tape" in a cottage-style studio on a small farm on the outskirts of town - chickens, bunnies, and towering trees lining the snowy landscape. It was an incredibly poignant and intimate experience - I truly never expected the album to be listened to by anyone other than maybe my cat and a few close friends. I am eternally grateful if it resonates with anyone, and that it is reaching a few new ears, but I would still be making music every day regardless." - willolux.